The CIG team, has partnered up with Saitek to give away some goodies.
Up for grabs is:
X-55 Rino HOTAS.
Playseat Flight Chair.
M50 Package
What do you need to do to enter? Â Break out your crayons, colored pencils, and water paints…. or, their digital equivalents. You have until August 15th to color one of two greyscale images of the M50 provided by CIG (see Official Commlink here for the pictures).
Once you're done coloring, host the picture on your image hosting service of choice…and add a post to this thread over on the RSI forums. Â That's it!
Winner will be announced at Gamescom, so entries are due by August 15th, at Noon GMT.  So get to coloring!
Here's my entry: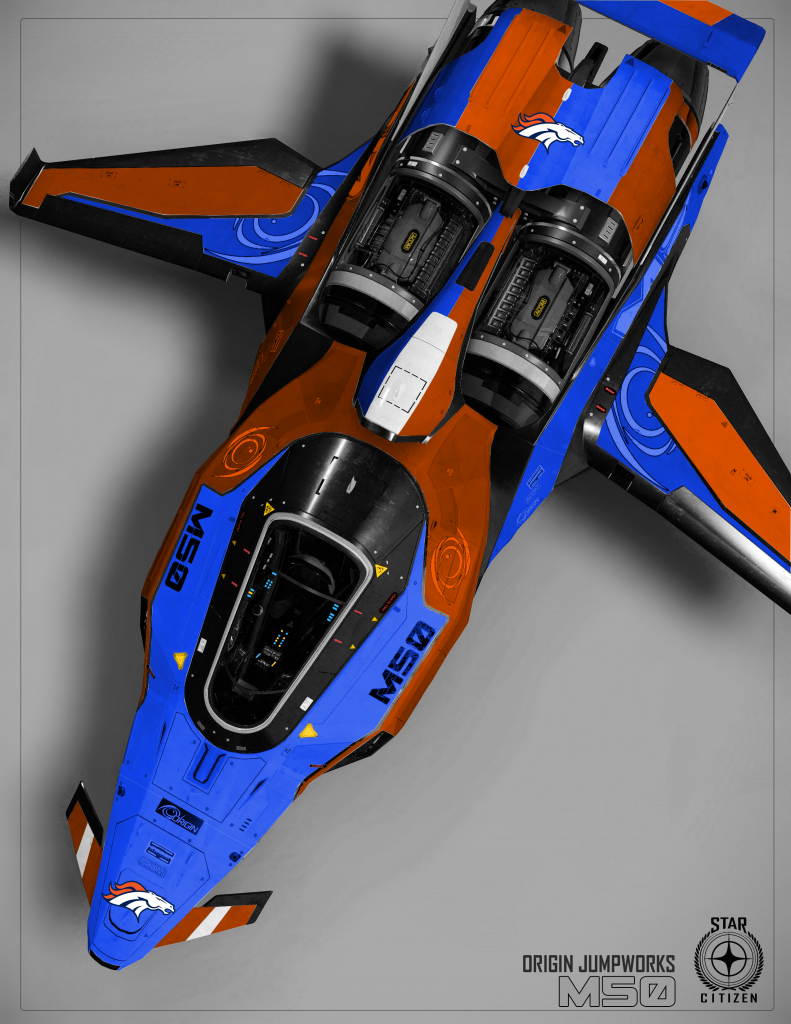 If, like me, you're artistically challenged.. grab a free copy of the Gimp, which is pretty much on par with Photoshop, only… Free. Â Then, go nuts.. I used a lot of layers, and image masking… which, sounds complicated.. until you find a good tutorial online to help you out. Â Since I had some issues finding one, I'm linking the one I found here, since it was pretty easy to follow.
Good Luck!